Green Lake Loop – Duck Mountain Provincial Park

A trip to Duck Mountain Provincial Park along Saskatchewan/Manitoba is well worth the travel time for adventure driven FatBiker.  There are many snowmobile and ski trails in this area and the terrain is both challenging and scenic.  Green Lake Loop is a great ride through the forest along some well maintained snowmobile trails groomed by the Park. A good portion of the return trip is along the TransCanada Trail  You can start your voyage from a number of spots – the ski course parking lot shelter, Duck Mountain Resort (also has rooms and condos), or the main beach parking lot skating shelter. From here make your way along Kamsack or Lakeshore Avenue through the cottage area along the southern lake front of Madge Lake until you get to Old Lake Road.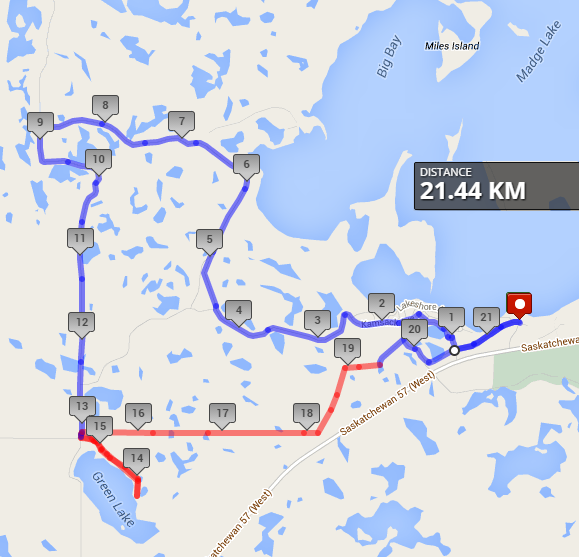 This route takes you west through a fairly wide well groomed snowmobile trail.  Stay to the right at the Old Lake Road fork and then the trail swings north toward Big Bay (which offers a side trip out and back if one desires).  This section of trail is a narrower snowmobile through a beautiful tall stand of trees – fatbikers dream highway through the forest.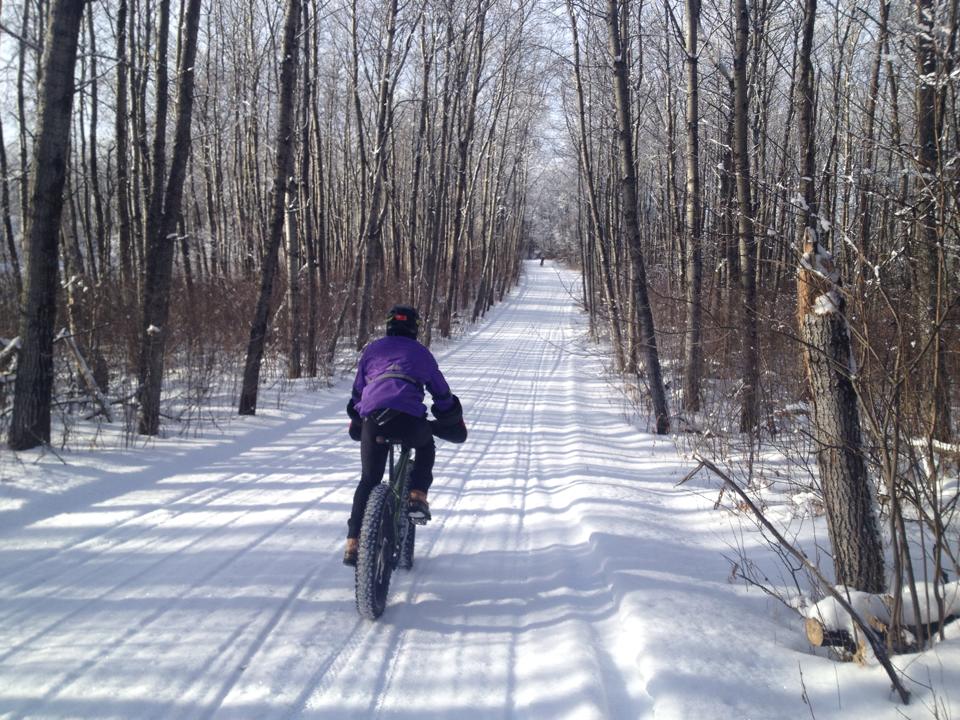 You will reach another trail at the far western edge of the Park where you can choose to swing North and do a loop of Madge Lake or head South toward Green Lake.  This is a wider more used snowmobile trail so as always be sure to stay to the right and obey the rules of the trail – good idea to have some lights running even if you are riding in the day light.  There are some decent rolling hills along this stretch and you will soon come to Green Lake junction where you can take an out and back trail over to Green Lake Shelter to warm up and refuel.  Note that this shelter can be busy during snowmobile season so you could be greeted by a nice warm welcome or you may have to get a fire going on your own.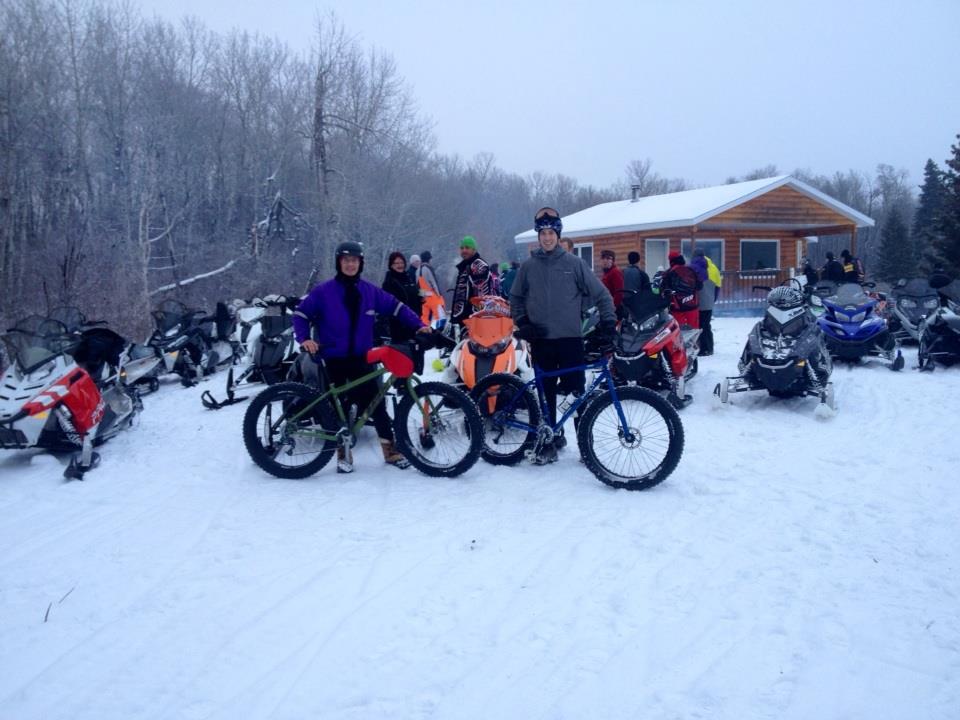 Once your are ready to hit the trail again you will need to back track to pick up the Transcanada trail which will take you directly back to the main park area where you started.  There is no reprieve from rolling hills on this stretch but you are on the home stretch.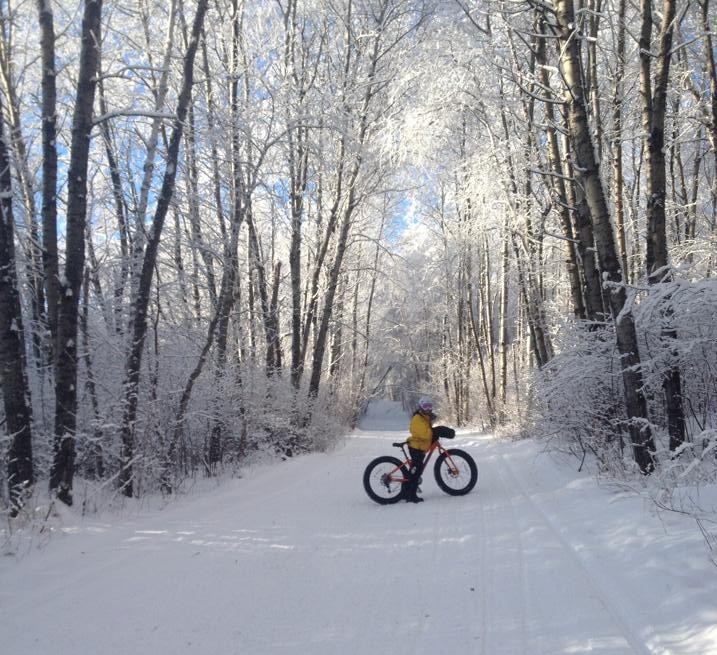 Without the side trip to Big Bay this loop is roughly 20km with one warmup rest stop at approximately 14km into the ride.  There are some options to shorten the loop if so desired.  You can also add on another 10km to the trip by heading out north along the TransCanada Trail to Pickerel Point Campground and back.  This trail is not groomed but often there will be a single wide snowmobile track that can be ridden.  This is great night ride as the trail winds and rolls its way along the eastern edge of Madge Lake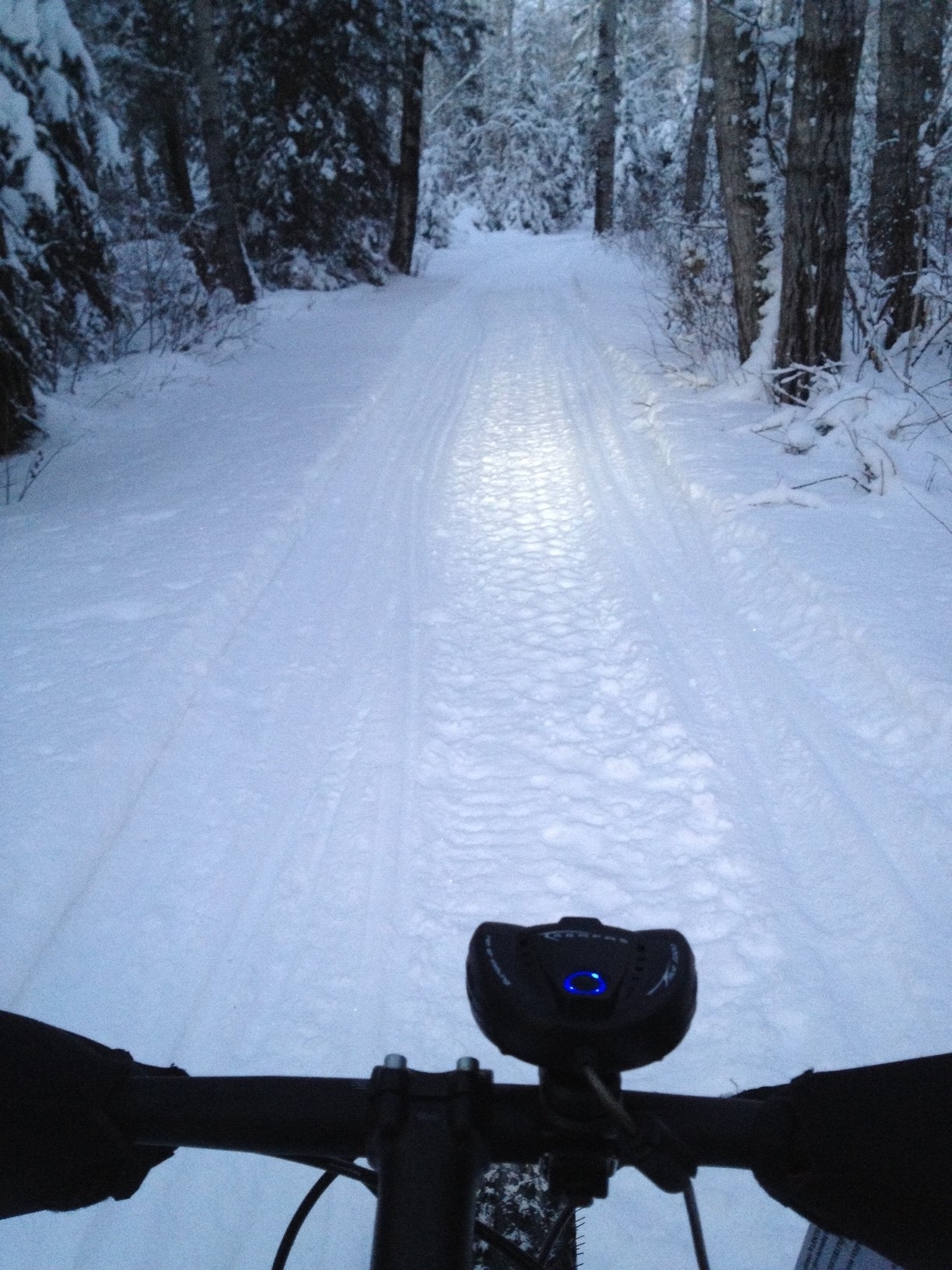 I for one can't wait to get back to Duck Mountain for another Green Lake Loop (or maybe two).