Wintershines FatBike SnowCross
Brought to you by the FatLanders FatTire Brigade and the Bike Doctor
This will be a first of its kind Cyclocross style event meant to showcase the abilities of winter specific FatBikes.  A 1.5-2 km loop will be constructed for a variety of terrain including hardpack trail, to machine groomed ski trail to snowshoe packed single. Nothing to novel so far, other places have similar events, what will make this unique the the fun winters features such as the SnowTomb rollers, the lazy berm, a stair climb and other fun packed features.
You don't have to be a die-hard racer to want to try this – it is going to fun at whatever pace you want to romp around the course at.  You can also make a weekend of winter fun by taking in a whole lineup of wintershines events:
Friday night: Saskatoon Cycles – Winter Moving Feast and Movie ("A Winter of Cycling") night.  http://www.saskatooncycles.org/
Saturday: FatLanders Snow Cross
Sunday: Saskatoon Nordic Ski Club – Skate and Classic Loppet   http://saskatoonnordicski.ca/Portals/0/Saskatoon%20Skate%20and%20Classic%20Loppet%20JPEG%20500K.jpg

The SnowTomb roller section taking shape at Riverlanding
The proposed route.  About 20% of the loop will be on existing hard packed trail.  A good portion of the course through Victoria Park will be on a trail constructed especially packed and groomed for the event using the City ski trail making equipment.  The condition of this trail will be totally dependent on the snow and weather conditions leading up to the event – we could be romping around on a packed winter highway or we could be pedal crank deep in snow if we get a big snow fall the day before.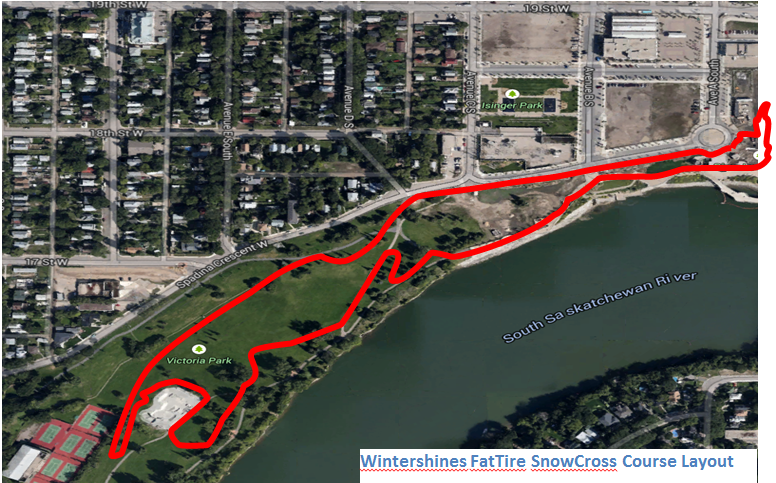 Event:  Cyclocross style racing with on bicycles on a short loop with various snow features
2:00PM High Fat Competitive Wave – tires over 3.5" in width, longer distance competitive
3:15PM Low Fat Citizen Wave – if enough interest, – open to any bike, shorter less competitive event
Distance:
High Fat Wave = ~45min (~5 laps assuming 6-7min lap of 1.5-2km circuit)
Low Fat Wave = ~30 mins ( 2-3 laps depending on conditions) course may also be altered depending on conditions after High Fat Wave
Cost:  $15 Fatlanders FatTire Brigade Member
$20 Non member
All participants must be an SCA member.
Registration: online https://ccnbikes.com/#/events/wintershines-snowcross
Organization:  FatLanders FatTire Brigade
Event Coordinator:      Sarah Robbins  (306) 664-8555
Email Information:       srobbins@sasktel.net
Participant Guide:  WinterShines SnowCross Participants Guide
Media Page:  https://www.facebook.com/events/415454021938152/
Support our Sponsors:
Bike Doctor:  Will have a demo tent, bikes, course on site for you try some bikes out if you like. Go see these guys to pick out a new snow machine or get yours in great working condition prior to the event   
Muscle Mlk Canada:  Helping you recover from efforts just like you are going to put forward at SnowCourse.  Ride hard race day and let Muscle Mlk Canada look after your tomorrow.
Wintershines Festival:  This festival is giant backyard playground for winter enthusiasts.  Get out and enjoy winter with your whole family at any number of festival activities
FatLanders FatTire Brigade:  Saskatchewan's (and Canada's to our knowledge) one and only bicycle club dedicated to FatBikes.  Our club mission is to help you get fat and stay fat all winter long.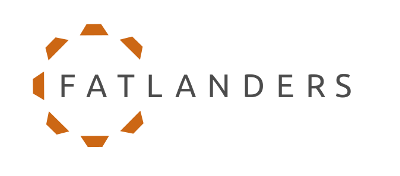 Salsa Cycles:  Our friends at the Bike Doctor have arranged for some great prizes from Salsa Cycles.  Expect to see more than a few of the Salsa Fatbike Family out taming the SnowCross course come event day.