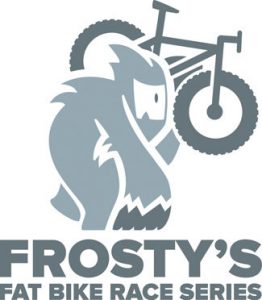 Frosty's Fat Bike Race Series is geared toward fat bikes racing on snow.
Started in 2014, they are excited to be back for 2018.
Frosty's Fat Bike Race Series was born out of the need for a competitive outlet for cyclist wishing to test their skill, fitness and mental fortitude against the elements of Winter.
Specially selected venues allow riders to compete and enjoy the grin inducing euphoria that only Snow Biking can produce. Frosty, the mysterious and formidable Utah Yeti, is the mascot and host of these events.
This is your opportunity to play in the cold of Winter and prove your Yeti snow handling skills and suitable for all skill levels including beginners and first timer's!