Well Groomed, A FatBike FUNraiser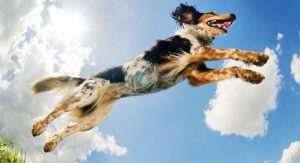 Tomorrow morning Well Groomed, A FatBike FUNraiser will be featured throughout the morning news live on CTV. Watch for us or join us at 7:23, 7:50, 8:15 and 8:40am, at the Bessborough by the river, as we make our own fun in front of the camera.
The final auction items have arrived and what fun THEY are!
Our live auction items are the Carbon Salsa Mukluk Fat Bike Frame plus $50 off a custom build package thanks to the Bike Doctor and Salsa Cycles, three resorts that have shown their support, two in-province; Elkridge Resort with a 2 night stay for 2 with breakfast, and 4 rounds of golf, Outerbanks with a 2 night stay for 4 in their Riverside Cabins, and from BC, Nipika Mountain Resort with a 2 night stay in their luxurious hand-built cabins and one of the first resorts to groom trails specifically for FatBikes.
Four local bike shops; Bike Universe, Bruce's Cycle Works, Doug's Spoke 'N Sport and Bike Doctor have donated items that will keep you warm on those winter trails. Doug's has even supplied the bike parts that we are tying the helium balloons to, to keep from floating away – thanks Doug's!
On the theme of winter recreation, businesses such as Eb's Source for Adventure – Mountain Hardware backpack, Escape Sports – women's snowshoes, Outtabounds – Patagonia backpack, Outter Limits – gloves, socks, and dry sack, and the Better Good – certificate, have what we need to keep the silent auction focused on Making Our Own Outdoor Fun. Aimy and Trent Theissen have donated an Eb's gift certificate and two West Coast Trail t-shirts, a reflection on a past Source for Adventure!
Saskatoon Massage Therapy Supply will "heat and heal" you with a 30-minute infrared sauna session at Broadway Health Collective. Bid on this and one or more of the other treatments being offered by BHC practitioners for a great wellness experience.
Woofgang & Co. Family Pet Grooming has donated a grooming package that adds to the dog friendly section of our auction.
And to close on the theme of this post: "Make your own fun," we had a most wildly creative and supper fun donation come in today. Auntie Tutu's aloha and 'ukelele party for 7! Auntie tutu (aka Roberta) brings the 'ukeleles, the music, and the fun to all you Well Groomed partiers. She assures us that talent is not required. A sense of adventure is.
Buy your tickets now and join the adventure as we Make Our Own Fun this Friday evening!
Buy Now