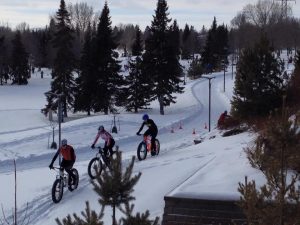 Time to get your fun on during Wintershines 2018!
Sign up for this one of a kind fatbike event – a super fun mashup; of cyclocross, BMX, Mountain Bike, and Fatbike – the equivalent of monster truck obstacles on a 1.5 to 2 km course.
Click on this link for more information and to register.